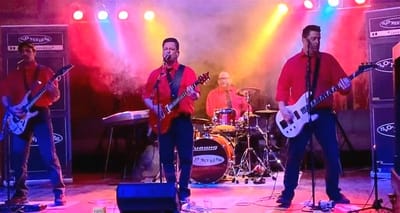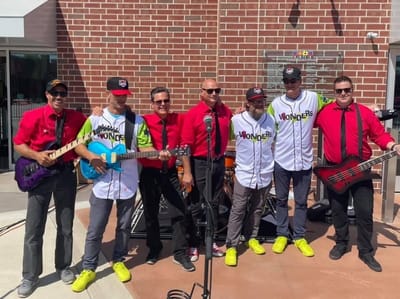 Since 2009 The O'Needers have been entertaining audiences with their amazing set list of CLASSIC ROCK songs everyone knows and loves. "We haven't heard that song in forever" and "you guys sound just like the record" are just some of the responses from their audiences.
Whether the band is playing a large outdoor show or a small club, the band gives 100% to the detail of every song and keeps audiences dancing all night long!
Why the shirts and ties?
If you've seen the 1996 Tom Hanks movie "That Thing You Do!" You know The O'Needers are based on the band from Erie, PA in the movie!
The O'Needers Meet The Wonders!
In celebration of the 25th anniversary of the release of the movie "That Thing You Do! actors Steve Zahn, Tom Everett Scott and Johnathan Schaech from the movie made an appearance in Erie, Pa and The O'Needers performed The Wonders hit song "That Thing You Do!"